Encuestas
REGISTRATION SUMMER CAMPUS - THE SEU D'URGELL (2019)
Half Board:
Breakfast + lunch
Day campus
Official campus uniform (2 t-shirts, 1 shorts and 1 bag)
* 2 FIRST WEEKS JULY


HOW TO REGISTER?
1st Fill in correctly
ALL THE DATA AND DOCUMENTATION ADJUSTED
.
2nd Login to:
CaixaBank: ES62 2100 0179 1802 0017 6192
(Concept: name / surname of the player / a + campus name)
With this registration, it is accepted and it is authorized that La Toca Football Sports can use all the images that are made to the participants during the campus for their own use (web, social networks, posters, news in the media, etc.
)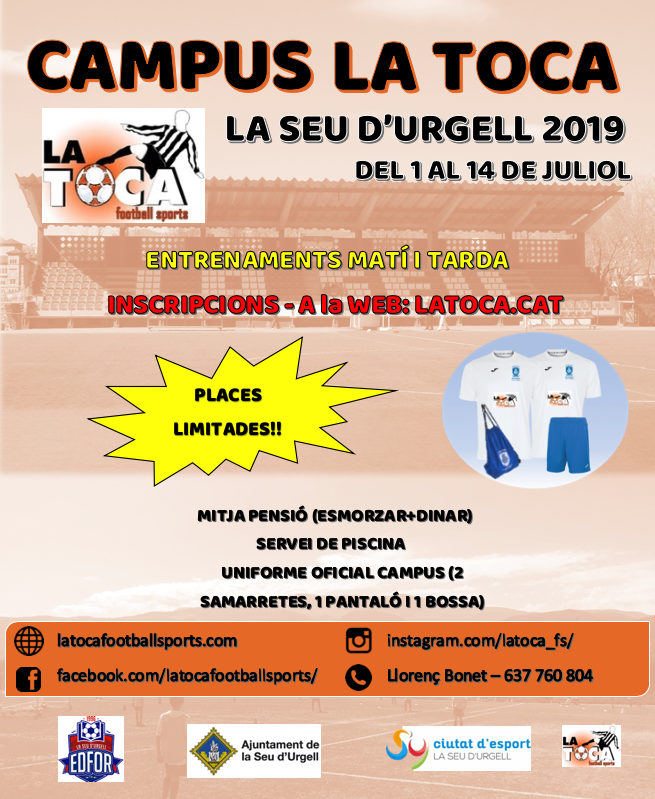 For more information, click on the following document:
PRESENTATION OF THE CAMPUS THE SITE OF URGELL.pdf